Future Field Trips

Rockland Photography Club members enjoy participating in various field trips throughout the year.  They can pick and choose to attend based on their interest in the selected location and their availability. Unfortunately, due to Covid 19 restrictions, the number of field trips will be limited.  
The field trips provide a great way to practice our photography skills and get to know each other better.  Click here to see Past Field Trip Images. 
Regular attendees of the Farmer's Market on Thursday's in Nyack, NY, have probably visited the Bluefield Farms stand showcasing beautiful floral bouquets.  This field trip will take us to the source,  a 10 acre farm located in Blauvelt, NY.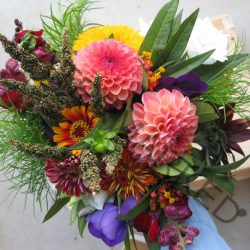 The New Jersey Lottery Festival of Ballooning is the largest summertime hot air balloon and music festival in North America.  Freelance and amateur photographers are invited to attend the pre-Festival media launch.